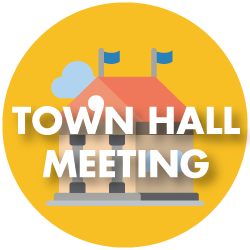 The next Town Hall meeting for The Crosby Estate Master Association will be held on Wednesday, March 11, 2020, at 6:00 pm, in the banquet room of the Crosby Golf Club. Heavy hors- d'oeuvres will be served.
Among others, topics of discussion will include the following:
A financial update;
An update on the composition of our Board of Directors;
Potential borrowing from the Reserve Fund;
Updates on the Avaron and Lakes matters (attorney Richard Sybert from the firm of Gordon Reese will attend to address questions relating to the Lakes matter);
Thank you, and we hope to see you there.